The Development Practice suite of postgraduate Programs is very fortunate to have a rich and vibrant student community with students from many different countries and cultures. Our Alumni share some of their experiences about studying Development Practice at UQ.
If you're wanting to share your experience please get in touch with us at socialscience@uq.edu.au.
7. Janelle Kwong - Australia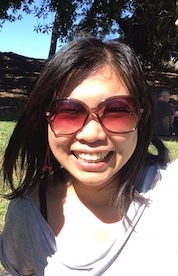 What was the best thing about your Development Practice program?
The MDP was one of the most indulging educational adventures I've been on. It also gave me a tribe of treasured, lifelong friends.
What was the most important thing you learnt/or most defining experience, you had while studying Development Practice at UQ?
That's much too hard to narrow down! Perhaps it was the semester-long series of 'aha!' moments, courtesy of Lynda Shevellar and Lynda Cheshire? (Note: Ask me again tomorrow and you'll probably get a different answer!)
How did your study help you to get to your first role, and what did this role involve?
My study helped me find my feet in the homelessness services sector, helping to set up and coordinate Queensland's first collective impact campaign, and eventually leading to an Australia-wide, community-driven movement to end homelessness across the country.  
What did your study lead to?
I am currently setting up my own organisation to help people create, embed, measure and evaluate social impact projects.
What advice would you give to students in the same degree you studied?
What challenges have you come across in your career, and how did your degree help you overcome them?
The MDP gave me the language, literature, tools and confidence I needed to recognise and reckon with the political, social and other injustices we are confronted with in our personal and professional lives.