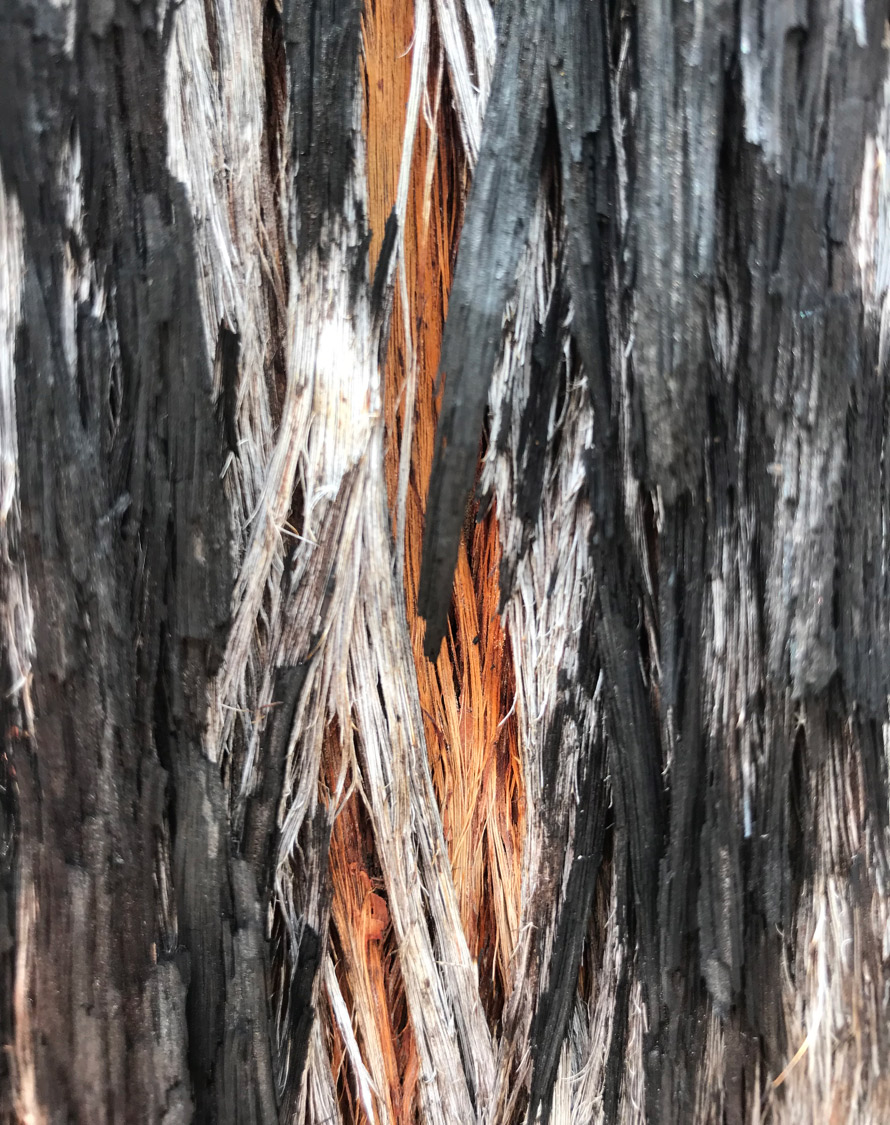 SocioHealthLab is a research collective that pursues social transformation in health and healthcare through applied socio-cultural research. We are an interdisciplinary group of researchers with a shared interest in applied sociology, and the use of social theory to think differently about the world around us. We work to identify and destabilise taken-for-granted assumptions, both in our applied health research contexts, and in how the lab operates.
The SocioHealthLab is known for thinking differently about health projects, drawing from, qualitative, post-qualitative, Indigenous and creative/arts-based research methods, and is a resource for health scientists interested in using social theory to deepen their work. Our work explores (and changes) the social, cultural, emotional and micro/macro-political aspects of health and healthcare.
Our Purpose
Why are we here?
1. To Connect
To bring people together from different disciplines, health professions, career stages and countries to share ideas and an interest in applying sociological thinking to health(care) research. To connect with, and draw from, the expertise of communities and health service users as partners in our research.
2. To Stretch
To consider 'how things can be otherwise,' to reveal the social layers in health/healthcare, to collaboratively learn how to do health and healthcare differently.
3. To Challenge
To build awareness of the social aspects of healthcare, to develop different, better and more just ways of doing health, care and healthcare.
4. To Energise
To help us enjoy (and bring life, growth, visibility and credibility) the work that we do, often in non-traditional areas of teaching, research and practice.
*These four reasons were developed collectively during the lab's first meeting.
Our Vision
To work in partnership – with clinicians, community, interdisciplinary researchers of all career stages, theory, artists / creative industries – to transform healthcare for the better (for patients, communities and clinicians): more socially aware, more relational, more inclusive and more just.
Key research activities
Our research spans multiple domains of health and healthcare but is united by its sociological and critical theory underpinnings – particularly post-modern, new-materialist and emotions theories and philosophies.
Example areas of research include mental health, cancer care, and musculoskeletal conditions. We also research approaches to health/healthcare, including reflexive examination of allied health practice (e.g., professionalisation, professional ethics, colonisation) and investigation of non-traditional approaches to improving connectedness and belonging in society (e.g., community development).
Our research also takes seriously engagement with the people who are part of our research (i.e., 'patients' or service users, communities and industry). Through participatory and collaborative processes, we work closely with individuals and organisations outside of the academy.
Recent Works
Journal of Humanities in Rehabilitation Special Video Series: Doing Healthcare Research Differently Part 1 & Part 2
Program evaluation on the characteristics of specialist psychosocial mental health support programs for people from Culturally and Linguistically Diverse Backgrounds in Queensland Final Report
Video: Using play-based and child-lead creative methods - to showcase young children's verbal, bodily, and multi-sensory encounters with death and dying
Recent Activities:
Critical Theory Reading Group – meets 2-3 times per year via zoom (email sociohealthlab@uq.edu.au to join)
Visit to Health home hope - a photographic exhibition on housing and health
Group members:
Team leader(s):
Director – A/Prof Rebecca Olson
Co-Director: Dr Karime Mescouto
Co-Director: Dr Stefa Plage
Co-Director: Ms Sameera Suleman
Co-Director: Mr Zhaoxi Zheng
Team members:
Dr Tammy Aplin (SHRS)
Ms Nataya Branjerdporn (SHRS)
Miss Meredith Burgess (ISSR & SPH)
Ms Chloe Bryant (SHRS)
Dr Laetitia Coles (QBI)
Dr Emma Cooke (QBI)
Ms Maddison Cuerton (Social Science)
Dr Emma Crawford (SHRS)
Ms Helene Diezel (Sociology)
Ms Miriam Dillon (SHRS)
Ms Renae Earle (HMNS)
Dr Katie Eckberg  (SHRS)
Ms Naomi Fitzpatrick (HMNS)
Dr Yanshu Huang (ISSR)
Ms Elain Kramer (Sociology)
Ms Sheleigh Lawler (SPH)
Dr Justyna Miszkiewcz (Anthropology)
Dr Jenny Munro (Anthropology)
Ms Chelsea Muscat (SPH)
Dr Rebecca Packer (SHRS)
Dr Veronique Richard (HMNS)
Dr Megan Ross (SHRS)
Dr Bonnie Ross (SHRS)
Dr Jenny Setchell (SHRS)
Dr Nicole Shepherd (Medicine)
Dr Lynda Shevellar (Sociology)
Ms Viviana Silva (SHRS – RECOVER Centre)
Dr Alexandra Smith (Social Science)
Mr Josh Toloui-Wallace (SHRS)
Dr Merrill Turpin (SHRS)
Ms Genevieve Vuong (SHRS)
Mrs Rachel Worman (SHRS)
International Members & Collaborators:
Dr Tim Barlott (U Alberta)
Mr Eduan Breedt (U Alberta)
Dr Ramona Boodoosingh (Brown Girl Woke)
Professor Barbara E. Gibson (U Toronto)
Asst Professor Julia Gray (U Toronto)
Dr John Hammond (Kingston & St George's University of London)
Dr Andreas Hernandez (U New Mexico)
Associate Professor Shanon Phelan (Dalhousie)
Asst Professor Gail Teachman (U Western Ontario)
Ms Erin Tichenor (U Alberta)
Dr Jackie Walumbe (Oxford)
Dr Daniela Montano Wilhelms (Grupo Hospitalar Conceição, Porto Alegre, Brazil)
National Members & Collaborators:
Dr Nathalia Costa (University of Sydney)
Associate Professor Tinashe Dune (ACAP)
Dr Sophie Heywood (St Vincent's, Melbourne)
Dr Amy Hillier (Swinburne)
Recently completed research Higher Degree Candidates:
andidate

Degree

Supervisor/s

Project Title/Description

Dr Tim Barlott

PhD

Cartographies of freely-given relationships in mental health

Dr Sari Mangru
PhD

Dr Fernanda Claudio

The medicalisation of neurodiversity.

Ms Melissa Torres

Hons

Dr Tim Barlott

Mainstream technology use by people with intellectual disability: using critical social theory to question digital inclusion

Ms Paige MacKenzie

Hons

Dr Tim Barlott

Using a transactional perspective to better understand people with intellectual disabilities' information and communication technology use and connectedness

Ms Theresa Da Silva

Hons

Cultural assumptions and unexamined implications of key questionnaires used in low back pain assessment and management

Ms Emma Catchpole

Ms Rebecca Kranz

Hons

Dr Tim Barlott

Tools for connectedness or exclusion: The use of mainstream technology by people with intellectual disabilities

Ms Kirsty Jackson

Ms Jannah Rulfs

Hons

Dr Tim Barlott

Ms Renée Brown

Supporting reflective practice in health professional students on placement in an Aboriginal and Torres Strait Islander health
Research Projects:
Project title

Funding

Investigators

Contact

The Edge of the Forest: Postqualitative Entanglements with Mental Health Allyship
Routledge

Dr Tim Barlott

Enhancing the human aspects of living with low back pain – moving beyond the limitations of the 'biopsychosocial' model

NHMRC

Arthritis Australia

 

Ms Nathalia Costa

Ms Karime Mescouto

 

Exploring hetero- and cis-normativity in physiotherapy.

Physiotherapy Research Fund

A/Prof John Hammond

 

Investigating the possibilities of 'trauma informed care' in inpatient physiotherapy

St Vincent's Hospital (Vic)

Dr Sophie Heywood

Enhancing the human dimensions of living with muscular dystrophy.

AMS Phoenix  

Bloorview Research Institute

AHSC AFP Innovation Fund 

(International project in Canada through Prof Gibson's CDARs lab

Prof Barbara Gibson

Dr Thomas Abrams

Dr Patty Thille

Dr Laura McAdams

 

Exploring the micropolitics of professional ethics

UQ Summer Scholarship Program

Dr Tim Barlott

Dr Cathy McBryde

Critical analysis of ICT use by people with intellectual/learning disability

School of Health and Rehabilitation Sciences

Dr Tim Barlott

Supporting reflective practice in health professional students on placement in an Aboriginal and Torres Strait Islander health context using digital technology

School of Health and Rehabilitation Sciences

Dr Tim Barlott

Dr Alison Nelson

Ms Renée Brown

Supporting the mental health and wellbeing of international university students

School of Social Science

Ms Christian Seja

Ms Phillipa Johnson

Ms Adrienne McGhee

Talking about death: A study into palliative care communication
The Mater Hospital

Prof Janet Hardy

A/Prof Phillip Good
r.olson@uq.edu.au
Feel like quitting: Exploring the socio-emotional dimensions of lung cancer screening
School of Social Science, Prince Charles Hospital & NHMRC
Dr Henry Marshall
r.olson@uq.edu.au
Talking MedCan: Qualitative substudy to an RCT into medicinal cannabinoids in palliative care
NHMRC & The Mater Hospital

Prof Janet Hardy

A/Prof Phillip Good
r.olson@uq.edu.au
A sociological study of emotional and cultural aspects of interprofessional practice
The University of Queensland
r.olson@uq.edu.au
Media
Follow us on Twitter: