The need for anthropological fieldwork
Culture permeates every expression we make, every sentiment said and unsaid, every decision that crosses our mind. It traces a path through our lives, shifting the ground underneath us and laying impressions for those who follow us.
Only through ethnographic fieldwork that takes anthropologists to remote Indigenous communities, development work across the globe, or a familiar office within suburban Brisbane can we understand the influences that craft different versions of human society.  When we do this, when we truly listen and understand people, we make strides towards solving the entrenched social and cultural problems of our time.
By engaging in fieldwork, students learn how to participate, listen, and ask meaningful questions. Fieldwork spurs creativity and encourages participatory approaches to knowledge production. The relationships and experiences of being there help anthropologists understand the implications of our own cultural background and realise how this new knowledge can lead us towards more informed solutions for endemic challenges.
However, despite being vital to the anthropology curriculum, ethnographic fieldwork is becoming increasingly hard to do. Students face acute financial and time pressures that keep them from engaging in robust fieldwork experiences. More than ever, students need access to meaningful learning opportunities to overcome these barriers and inspire them to embrace the range of pathways available to them.
Embedding Fieldwork in the UQ Anthropology Curriculum
The University of Queensland's anthropology curriculum is committed to designing a clear trajectory for student fieldwork. First-year courses, including Introduction to Anthropology, invite students to undertake interview and observational work around Brisbane. These skills allow students to employ varied perspectives back into their academic work, in turn informing all their future endeavours.
By their second-year, students leave the surrounds of St Lucia through a weekend fieldwork experience at Mimburi, a 300-acre outdoor education facility in the Mary Valley north of Brisbane. Administered as part of the Applied Anthropology course, it is here that students engage directly with Aboriginal traditional owners to learn about the physical and spiritual connections to Mimburi. In doing so, the practice of recording places, mapping skills, writing field notes, and asking thoughtful questions pave the way for much-needed discussions around sacred trees, ceremonial grounds, and cultural knowledge of kin. As our partners from the Kabi Kabi community have noted, by uncovering these politics we are ensuring "good anthropologists do good work."
Elevating the Anthropology experience through a Field School
Stemming from this underlying need for anthropological knowledge-building, the creation of an Anthropology Field School at UQ will immerse third-year students in a local setting for an entire week. Building upon current first and second year offerings, fieldwork of this scale will be carried out across North Stradbroke Island, the Northern Rivers in NSW, Crescent Head in NSW, or other locations, building on UQ's range of local partnerships. While the location of the field school would rotate each year, enabling accessible pathway options, students will have the time and immersion needed to address questions related to human-environment relations, migration and mobility, health, politics, and economics.
These visits, including but not limited to community organisations, businesses and government agencies, surfing beaches, national parks, farms, Indigenous heritage sites or environmental rehabilitation areas will breathe new life into undergraduate Anthropology studies. By answering the broader political and historical questions attached to these locations and people, this field school will enable positive knowledge creation.  
Empowering the future
Yet underlying this vision is an acute need to make sure that a high-calibre Field School is accessible to all anthropology students. Without external support, students carry significant financial burdens to participate in the program, a problem amplified by the week away from potential paid work to take part in the field school. Additional funding for the Field School would lower these barriers and yield lasting benefits for the students and ensuring their contributions to the community. Gifts to support and enhance the Field School will enable students to realise their full potential, applying this knowledge to craft lasting solutions to universal challenges. Your gift would ensure Anthropology students then use this knowledge to the benefit of broader Australia by reaching every corner of our society.
Why UQ
Fieldwork is the backbone of everything Anthropological research and practitioners will be able to achieve in the future. Here at UQ, we are fortunate to be uniquely positioned as Queensland's largest Anthropology program, notably backed by an extensive on-site museum and equally supportive community. By supporting our students, you understand the ongoing need for adept critical thinkers who are committed to empathetically engaging with the communities that have always called Australia home.
These diverse voices, practices and rituals are essential to driving an inclusive Australian dialogue forward. By starting with the next generation of Anthropologists, we can ensure equitable policy creation for all.
Thank you for your consideration and we welcome further conversations about how to support Anthropology students through the Fieldwork Fund.
If you are interested in supporting this fund, please visit: https://www.uq.edu.au/giving/donations/fund/Anthropology_Field_School
or contact the Director of Advancement, Faculty of Humanities and Social Sciences through the contact information below.
---
Contact
Director of Advancement
Faculty of Humanities and Social Sciences
E advancement@hass.uq.edu.au
Mimburi, the Mary Valley and student camping facilities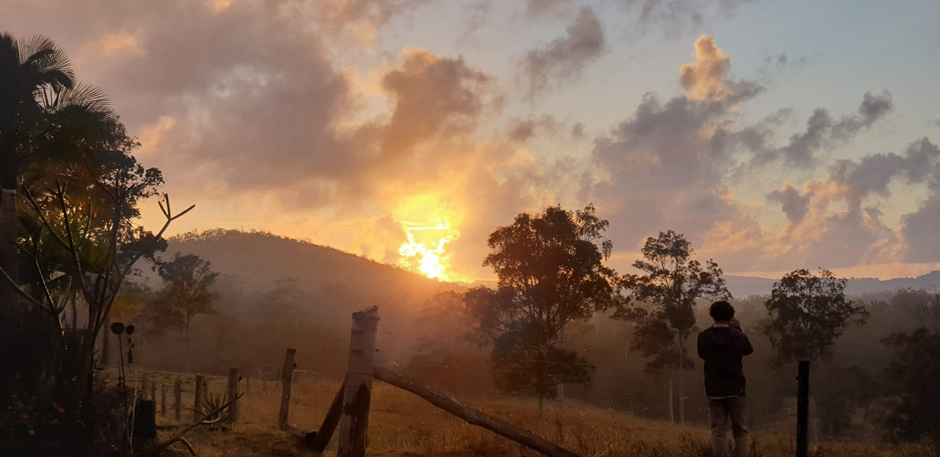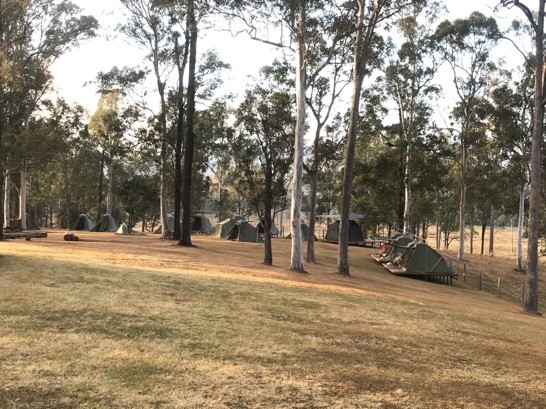 ---
What students said about Mimburi
"The field trip for this course was epic. I truly felt so connected with my fellow classmates and was super inspired by the entire weekend."
"I particularly enjoyed the field trip - I did not expect to do anything like this at uni but am so happy that we got to. I found it incredibly beneficial for my studies as it helped me better understand anthropological work and it gave me an invaluable insight into Australian Indigenous history. It was also a great bonding experience. I would recommend this course to everyone based purely on this trip. I hope you continue to provide this in the future and really appreciate being able to attend."