The Development Practice suite of postgraduate Programs is very fortunate to have a rich and vibrant student community with students from many different countries and cultures. Our Alumni share some of their experiences about studying Development Practice at UQ.
If you're wanting to share your experience please get in touch with us at socialscience@uq.edu.au.
14. Kerstin Liebchen - Germany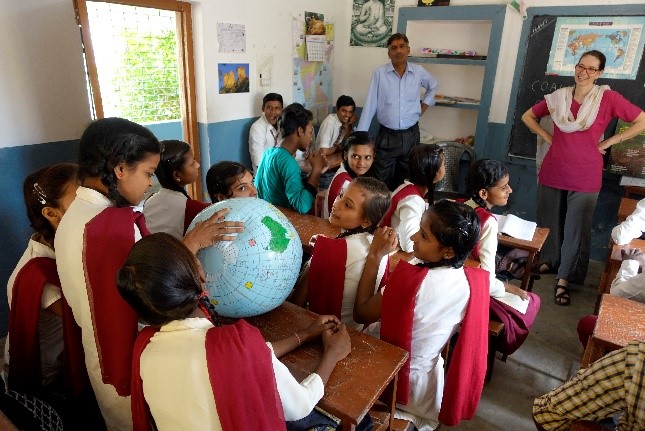 What brought you to study the MDP?
I have worked as a teacher in the primary and secondary sector for over 20 years and have been involved with and a founding member of a small NGO, the Bodhgaya Development Associate (BDA) which supports various education, empowerment and health projects in Bihar, India. I am passionate about collaboration and education, bringing about change and building community. My interest in social change and social justice issues prompted me to enrol in the Master of Development Practice (Community Development). Even after graduating a fair few years ago, my learning journey continues to this day.
What were the benefits of your Development Practice program?
My post-graduate studies have provided me with the theoretical knowledge that helps my understanding of how people and issues are interconnected such as literacy, empowerment, as well as global and local community building projects. As a migrant and learner of English as a second language, I can sympathize with people who find themselves in new situations or countries and who need to start making vital connections in order to regain a sense of belonging. Through my volunteer work with the BDA I wanted to find out more about the imbalance of power and suppression of those downtrodden in the world. I've been very interested in the interconnectedness of people and community development work; how to be, work and organize community work.
What was the most important thing you learnt/or most defining experience, you had while studying Development Practice at UQ?
One of the best things about the MDP program was that it gave me the theoretical knowledge for the practical work I'd been doing. The program delivered on this and allowed me to become a lot more of a critical reader of research, academic papers and other sources alike. The friends, networks, connections and learnings gained along the way continue to grow and ripple out. I've had the privilege to teach twice now into the Community Development component of the course which has further added to my theoretical and practical experience. Personally, the social capital, the many additional cross-curricular lectures and seminars, and the rich knowledge base were some of the highlights of my MDP degree.