The Development Practice suite of postgraduate Programs is very fortunate to have a rich and vibrant student community with students from many different countries and cultures. Our Alumni share some of their experiences about studying Development Practice at UQ.
If you're wanting to share your experience please get in touch with us at socialscience@uq.edu.au.
13. Rachael Donovan - Australia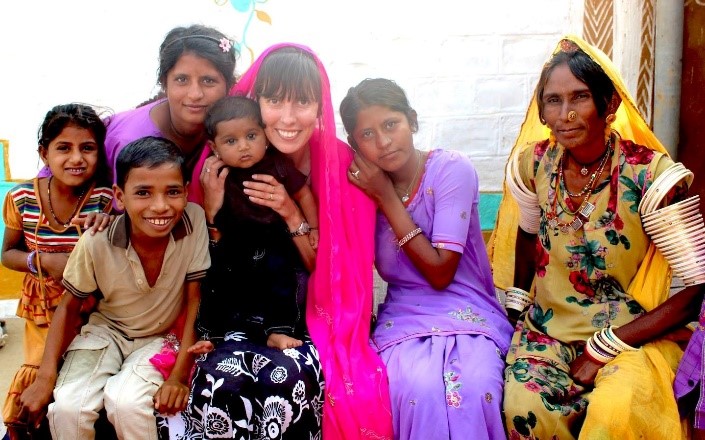 What are some of your fondest memories of your time with us?
Sharing knowledge, stories and lunch in Peter Westoby's classes. Being engaged and valued in the learning process and being part of building a shared understanding.  Understanding that heart and soul and love are the foundation of all good development work (thanks again Peter). Human connection is the center of it all.
What did you most take from your studies, that you have been able to apply in work and life?
An understanding that development is a facilitation process, and stakeholder participation is the central point of all the work. In previous studies, development was still framed as a top down model which never sat well with me.  It was only when I came to MDP (and in particular, Peter Westoby's classes) that I was exposed to a different methodology that was inclusive and empowering to people and communities.
Where are you now, and how did the MDP help you get there?
I work for the Queensland Family and Child Commission engaging young people to share their thoughts and views about what is important to them. It feels meaningful to be able to connect with young people in a way that allows their voices to be heard and influential in government. Previously I worked as a vocational trainer in remote Indigenous schools throughout the Northern Territory. For the 5 years directly after graduation I worked for an NGO in India on grassroots projects (health, education, gender, economic development and conservation). Throughout all of these experiences I was able to apply my skills as a grassroots facilitator, working with communities and stakeholders to define key areas that are important to them and work together to develop and implement effective programs that help improve outcomes.
What would you say to others thinking about studying the MDP?
Local people have enormous strengths, skills and knowledge and are the experts of their own lives. They don't need 'white saviors'. Apply any skills or theories that you may learn from this lens and always remain humble. Human values of connection, respect, celebration and courage are cornerstones to effective work in this field.