Where are you completing your MUSM7007 project?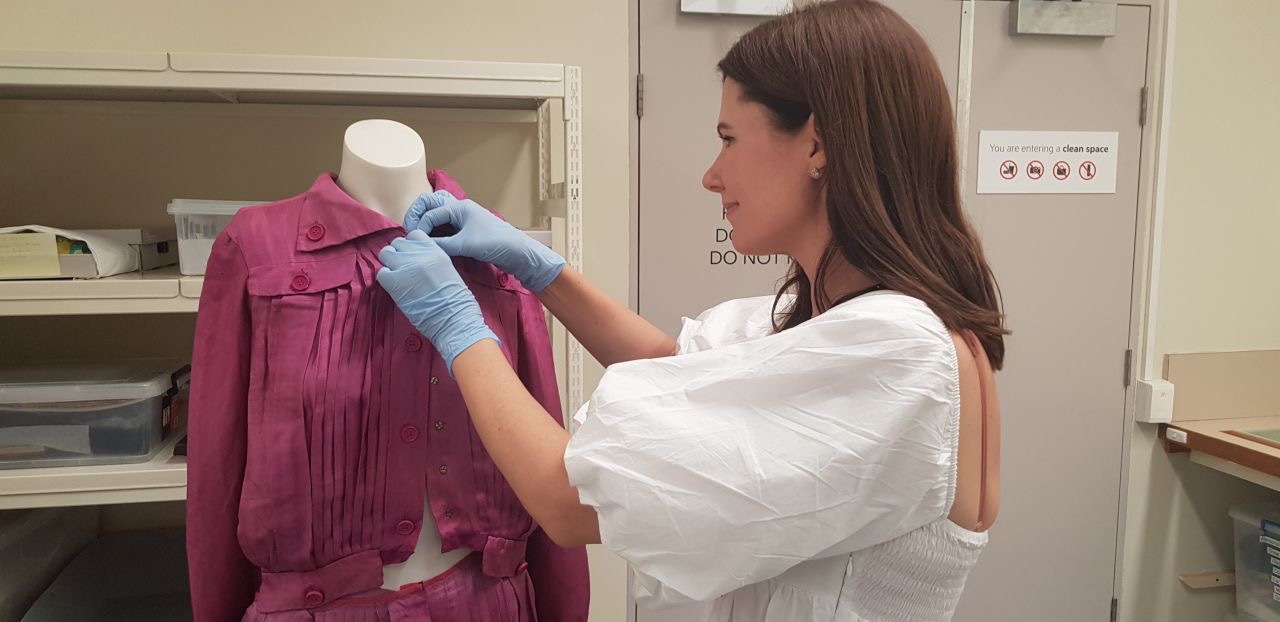 Queensland Museum
Describe your project in a few sentences 
Gay Welch was a Brisbane model who worked in London and Paris in the 1950s and 1960s. In 2016, Queensland Museum accepted a donation of approximately 60 objects that tell the story of her life. The donation is significant as it contains many garments from these years, by internationally influential designers including Norman Hartnell, Chanel, House of Dior, Pierre Balmain and Pierre Cardin. The garments and accessories were collected by Welch while modelling for these esteemed designers. The collection documents her career, working with some of the most iconic designers of the modern era, and her influence on her return to Queensland. 
Could you walk us through a "normal day" working on your project? 
Most of my time at the museum was spent researching and accessioning the Gay Welch Collection. This included researching the provenance of each object and studying it closely to record a detailed description and document the condition and measurements of each item. 
What are some of the things you've learnt while you've been working with your industry partner? 
Working in museums is a very hands-on and detail-orientated career. Also, researching and accessioning objects are a large component of curatorial work. My placement at Queensland Museum gave me the opportunity to apply the theoretical learning acquired throughout the Master of Museum Studies course to a real-world environment. 
Why did you choose to study MUSM7007? 
The placement offering in MUSM7007 was the reason I chose the Master of Museum Studies course at the University of Queensland over other institution's offerings. As a recent arrival to Queensland, I saw MUSM7007 as an excellent opportunity to meet industry contacts.  
What would you say to other students considering studying MUSM7007? 
My experience of MUSM7007 was overwhelmingly positive. The course provided an excellent foundation in the realities of working within museums and allowed me to make industry contacts that are invaluable as I transition to employment.