Digging in the Desert: Unearthing the Prehistory of Arabia
15 May 2020

3:00pm

–

4:00pm
Abstract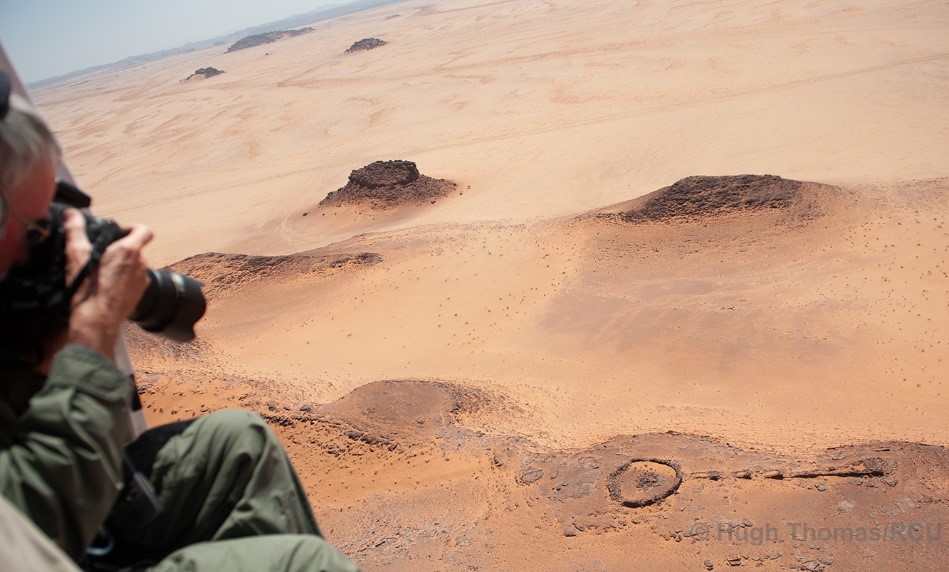 For the past two and a half years, a team from University of Western Australia's Classics and Ancient History Discipline has been undertaking archaeological fieldwork in the hinterland of the desert oasis town of AlUla, Saudi Arabia. Most of the 20,000 km2 hinterland is relatively inaccessible but the isolated and dramatic landscapes surrounding the town are filled with spectacular archaeological remains. This project is one of several being conducted on behalf of the Royal Commission for AlUla, a broad ranging directive designed to develop the region around AlUla and to document and preserve its rich archaeological and cultural heritage.
Through a combination of remote sensing, helicopter aerial survey, and ground survey, the team has documented over 13,000 archaeological sites ranging in date from the Palaeolithic through to the present. More recently, targeted excavations have been undertaken, some of the first in the region by a foreign archaeological team. The amazing results of these excavations provide a tantalising view of life and death in the region in antiquity.
This lecture will focus on some of the key findings of this new project, which combines traditional archaeological techniques with exciting modern technology such as 3D modelling and UAV's.
About the presenter
Dr Hugh Thomas is a Senior Research Fellow at the University of Western Australia and the Director of the Aerial Archaeology in the Kingdom of Saudi Arabia projects. He received his PhD in Classical Archaeology from The University of Sydney in 2013. He has published works on death and burial, digital recording, remote sensing and 3D modelling of archaeological sites.
About Archaeology Working Papers
The Working Papers in Archaeology seminar series provides a forum for dissemination of archaeological research and ideas amongst UQ archaeology students and staff. All students are invited to attend the series and postgraduate students, from honours upwards, are invited to present their research. The aim is to provide opportunities for students, staff and those from outside UQ, to present and discuss their work in an informal environment. It is hoped that anyone interested in current archaeological directions, both within and outside the School and University, will be able to attend and contribute to the series.
Venue
Online. Please contact the organisers for the Zoom meeting link