Public Lecture: Automation and the World of Work
21 February 2019

9:45am

–

11:00am
Registration
All are welcome to attend our free event at The University of Queensland. Please register by Tuesday 19 February 2019.
About the lecture
Technological progress and the advancement of AI and automation will have a major impact on the nature of work in the coming decade. We are all familiar with the transport revolution where self-driving cars are now a question of "when" not "whether." But we need to recognise that AI, robotics, 3D printing, and big data will change the nature of many different types of jobs in ways that we can already anticipate and in ways that we cannot even imagine today. Coping with this kind of widespread and rapid change—notwithstanding the gains it will bring—will raise difficult societal challenges that few countries are prepared to address.
About the presenter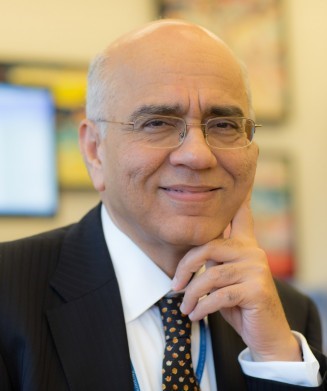 Masood Ahmed is president of the Center for Global Development. He joined the Center in January 2017, capping a 35-year career driving economic development policy initiatives relating to debt, aid effectiveness, trade, and global economic prospects at major international institutions including the IMF, World Bank, and DFID.
Ahmed is a leading expert on Middle East economics, having served on the Advisory Board of the LSE Middle East Center, as well as on the World Economic Forum's Global Agenda Council on the Middle East and North Africa.
Born and raised in Pakistan, Ahmed moved to London in 1971 to study at the LSE where he obtained a BSc Honors as well as an MSc Econ with distinction.
Program and timings
9.45am: Arrival and registration
10–11am: Public lecture
Location
Innes Function Room, Building 21C, Level 4, The University of Queensland, St Lucia Campus.
For directions and parking information, please click here.
Enquiries
Venue
Building 21C, Level 4
The University of Queensland, St Lucia Campus