Usewear on bone points from Madjedbebe in an environmental context
23 February 2018

3:00pm

–

4:00pm
Abstract
Bone points from Arnhem Land in Australia's Northern Territory have an antiquity of at least 7000 years. It has been argued that people changed the way they used these artefacts against the backdrop of significant landscape change. Previous studies have explored connections between bone points and subsistence practices: an increase in bone points during periods when varied floodplains were prolific has been linked to an increase in fishing, suggesting the use of bone-tipped spears for that purpose. In the near-absence of dedicated use-wear studies aimed at bone tools from this region, my project turns the microscope onto the bone points from the Madjedbebe rock-shelter located in Kakadu National Park. This analysis is a first for the Madjedbebe materials, and indicates that the use of these implements is more complex in the region than previously explored.
Presenter
Adriana Basiaco, School of Social Science, The University of Queensland.
Adriana is a PhD candidate at The University of Queensland. She has been studying Australian bone technology since 2014, and hopes to complete her project on the Madjedbebe materials in 2018. She is also interested in Human Behavioural Ecology, European prehistory, and the archaeology of death and burial. This presentation aims to fulfil the first stage of her final milestone for PhD completion.
We were excited to see such a great turnout for Adriana's presentation and the first Working Paper of the semester!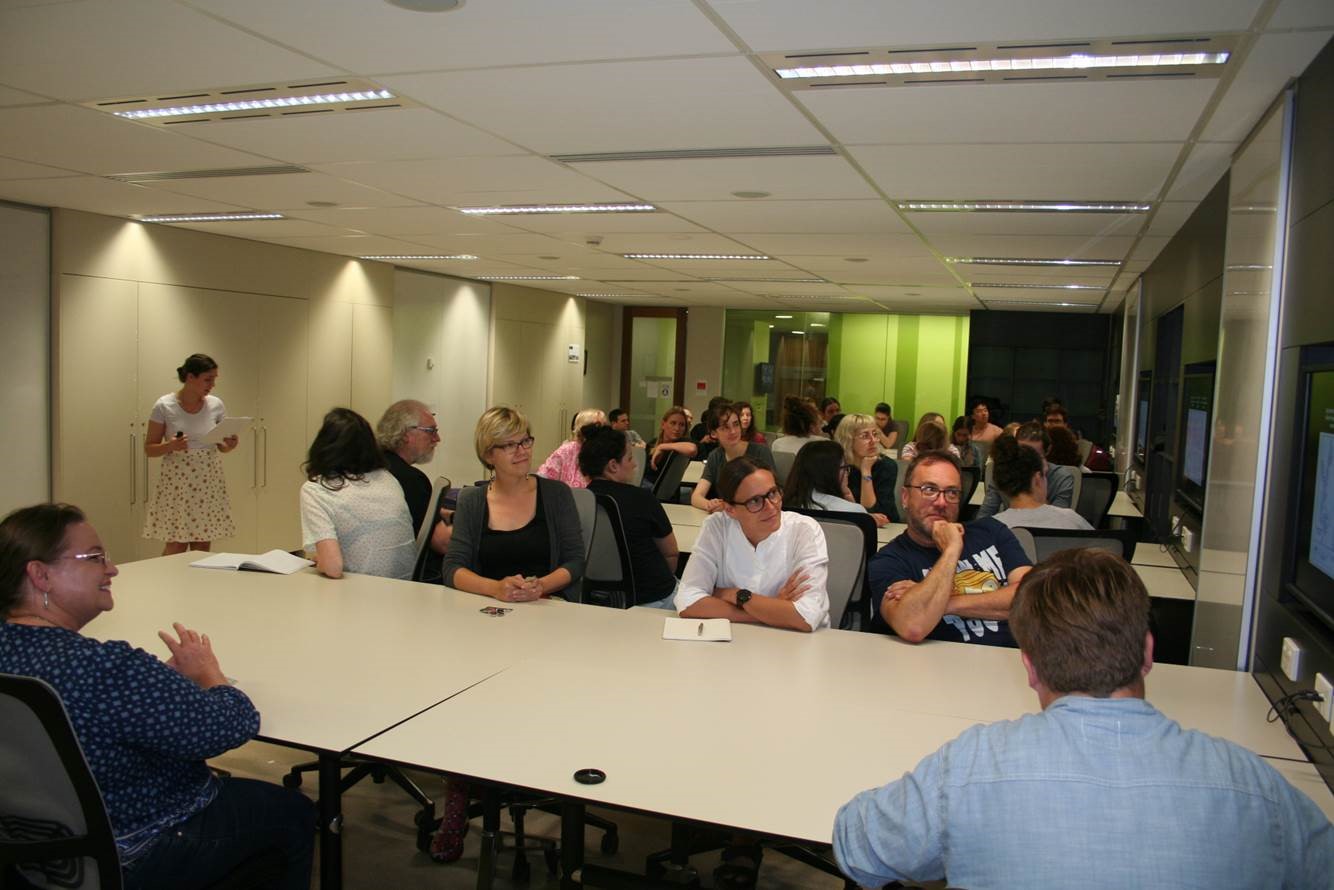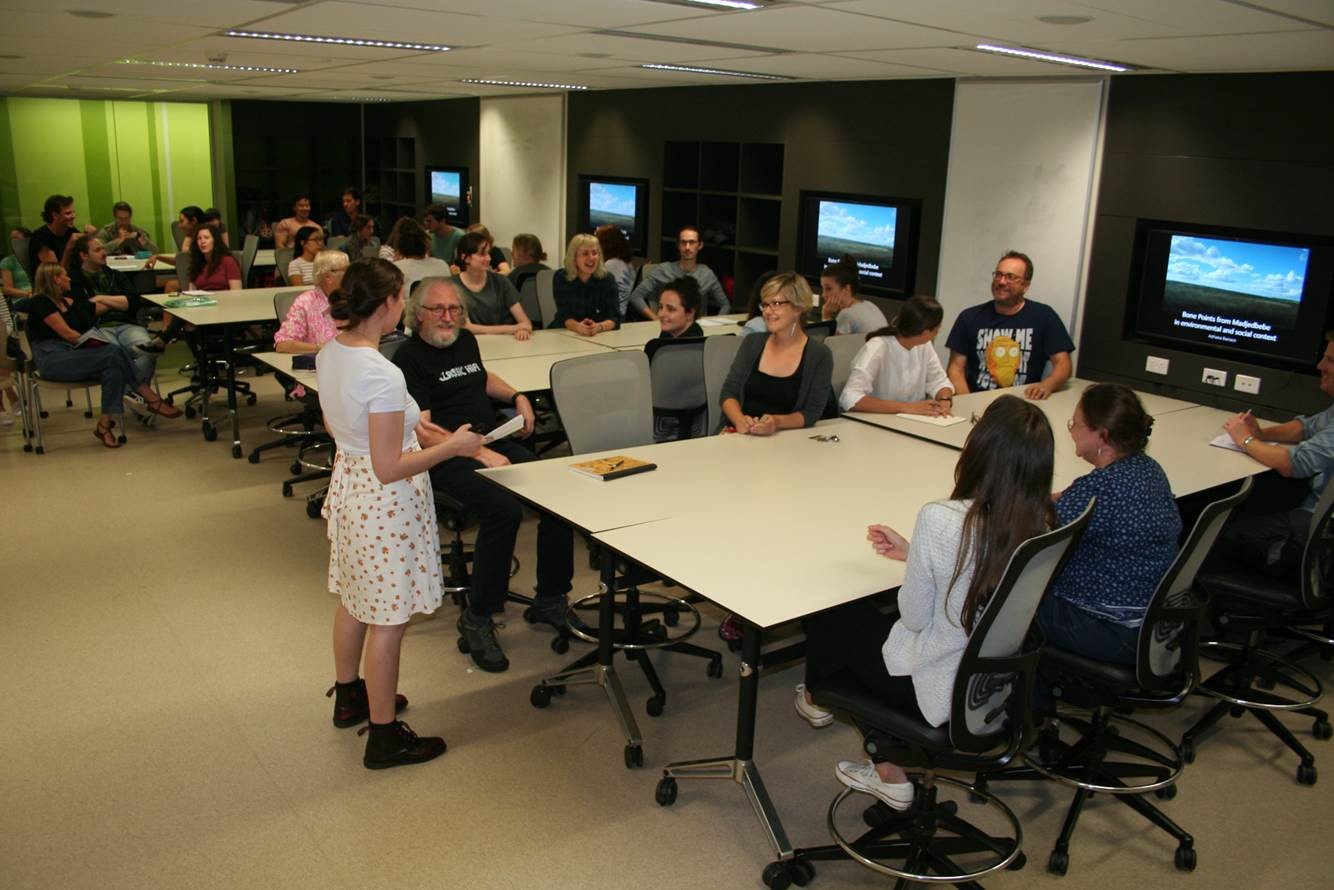 About Archaeology Working Papers
The Working Papers in Archaeology seminar series provides a forum for dissemination of archaeological research and ideas amongst UQ archaeology students and staff. All students are invited to attend the series and postgraduate students, from honours upwards, are invited to present their research. The aim is to provide opportunities for students, staff and those from outside UQ, to present and discuss their work in an informal environment. It is hoped that anyone interested in current archaeological directions, both within and outside the School and University, will be able to attend and contribute to the series.
Venue
Archaeology Teaching Lab, Michie Building (09), The University of Queensland, St Lucia campus