On 27 July, Aslam Abd Jalil joined Gayan Kulatilleke, Joyce Shek, and Hanne Worsoe in the school's 3 Minute Thesis (3MT) competition.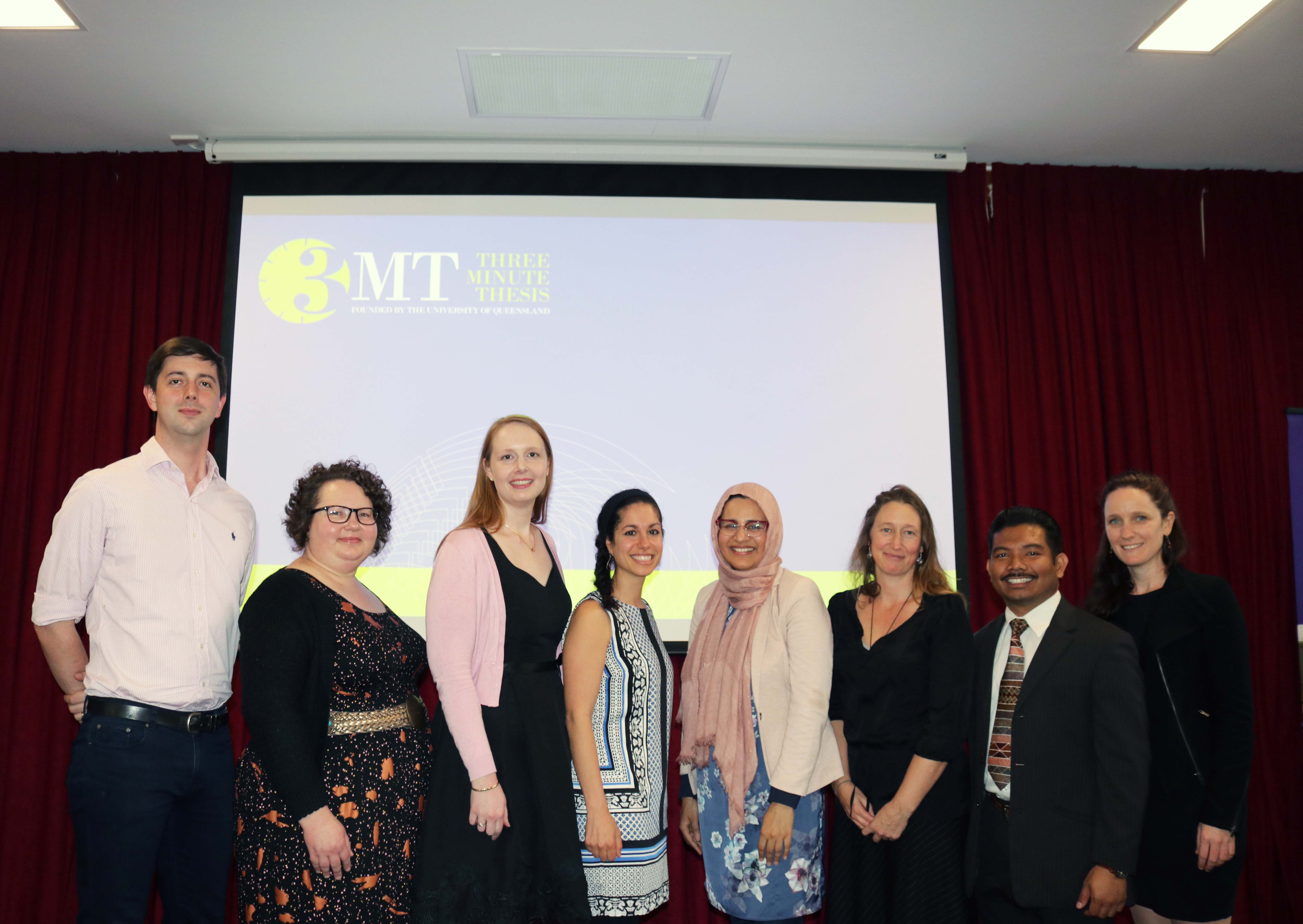 Aslam won both the first prize and the people's choice at the school level, and followed up that success at the 3MT Humanities and Social Science Faculty final, where he won the People's Choice award. Aslam's thesis, "The Right to Work: Protection, Livelihoods and Dignity for Refugees in Malaysia", investigates the impacts that granting the right to work to refugees in Malaysia will have. In his thesis, supervised by Gerhard Hoffstaedter and Greg Marston, Aslam investigates on a historical and a contemporary case study to understand how the provision of work rights in the past can be replicated or modified for a Malaysian policy formulation in the present. The focus of the project is the protection, livelihood and dignity of refugees, in particular those in Malaysia.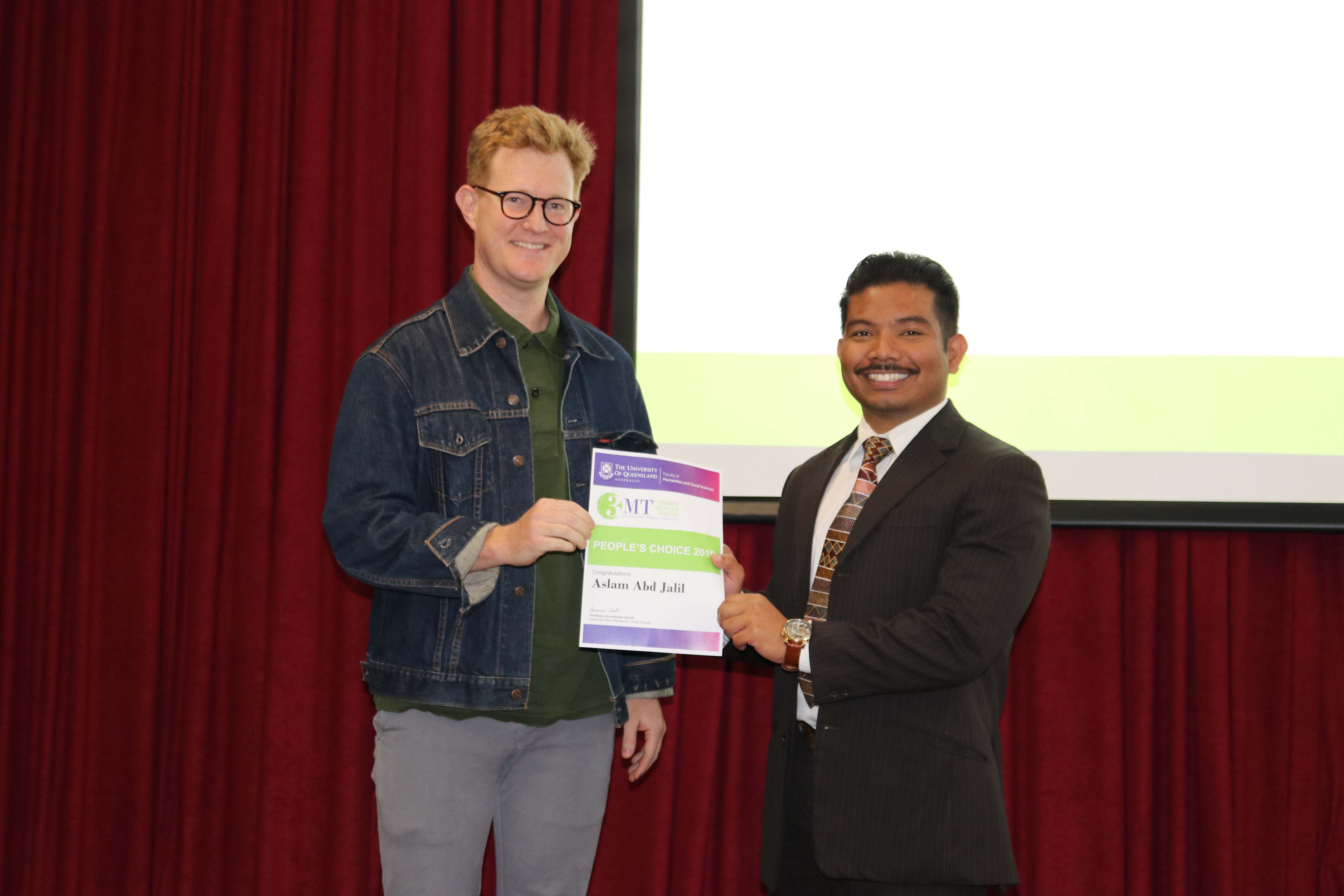 Like his fellow school of social science 3MT competitors—who spoke about dark web commerce, piracy, the tenuous life of asylum seekers—Aslam's research offers evidence-based research that can be an advocacy tool for policy change. 
First established at UQ in 2008, the 3MT competition cultivates students' academic, presentation, and research communication skills. In the 3MT, competitors must effectively explain their research in three minutes, in a language appropriate to a non-specialist audience.