The Development Practice suite of postgraduate Programs is very fortunate to have a rich and vibrant student community with students from many different countries and cultures. Our Alumni share some of their experiences about studying Development Practice at UQ.
If you're wanting to share your experience please get in touch with us at socialscience@uq.edu.au.
8. Putri Sortaria - Indonesia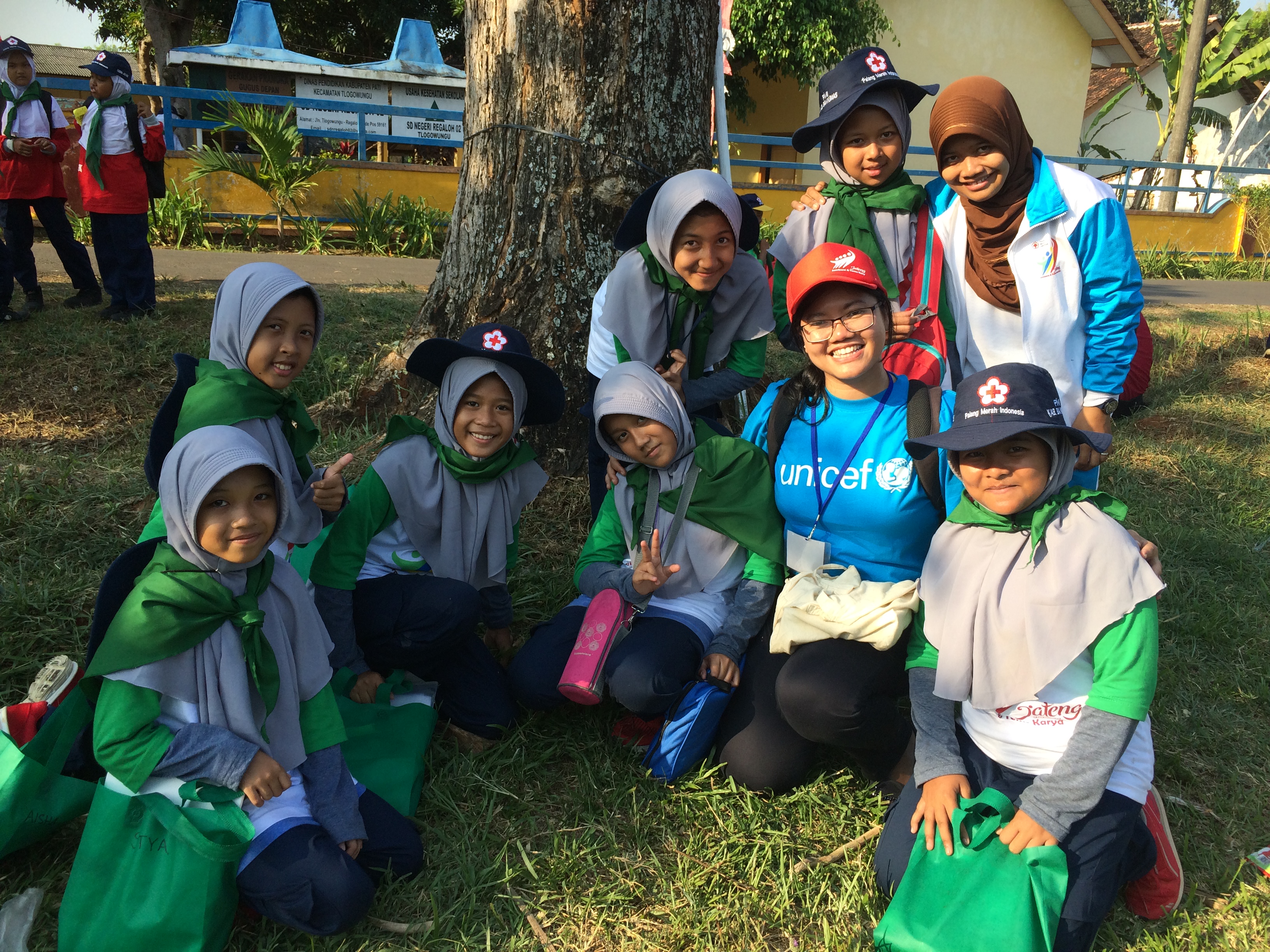 What was the best thing about your Development Practice program?
The Development Practice program provides knowledge, skills, experience, and global connections that makes me confident in my current roles and with the responsibilities I have. Moreover, I am grateful that the Development Practice program always involves sensitive topics in class, such as poverty, gender equality, social inclusion and marginalised groups. As a result it always makes me look twice at my work to ensure that it has the desired impact upon the selected demographic.
What was the most important thing you learnt/or most defining experience, you had while studying Development Practice at UQ?
The Development Practice program has helped me learn more about the concept of social development and how we put people at the centre of development. The learning I had was not only text-book based as we also shared and exchanged knowledge and experience from other students from various backgrounds and countries. I still recall how vibrant our discussions in class were as we discussed poverty, slum areas, the politics of development, the meaning of a participatory approach along with many more interesting topics.
How did your study help you to get to your current role, and what does your current role involve?
I now work for UNICEF Indonesia under their WASH (Water, Sanitation, and Hygiene) unit as the National Consultant on WASH Partnership. My work with UNICEF Indonesia is to provide technical support for the Government of Indonesia to achieve the Sustainable Development Goals sixth target; Water and Sanitation for all, especially for children. The scope of my work requires not only technical skills, but also advocacy, communication and planning. Sometimes the work is very challenging, I should be ready to assist the local government or an institution to plan a sanitation strategy and the next day I should be able to promote hand-washing or menstrual hygiene to kids at school. 

What advice would you give to students in the same degree you studied?
To all new students who choose the Development Practice program: welcome to the most vibrant and exciting program! You may have a long reading list and many assignments, but the experience of learning new facts and knowledge, along with extending friendships all around the world, will take you to a whole new level!