The Development Practice suite of postgraduate Programs is very fortunate to have a rich and vibrant student community with students from many different countries and cultures. Our Alumni share some of their experiences about studying Development Practice at UQ.
If you're wanting to share your experience please get in touch with us at socialscience@uq.edu.au.
4. Kadiayena Reuben Akpama - Nigeria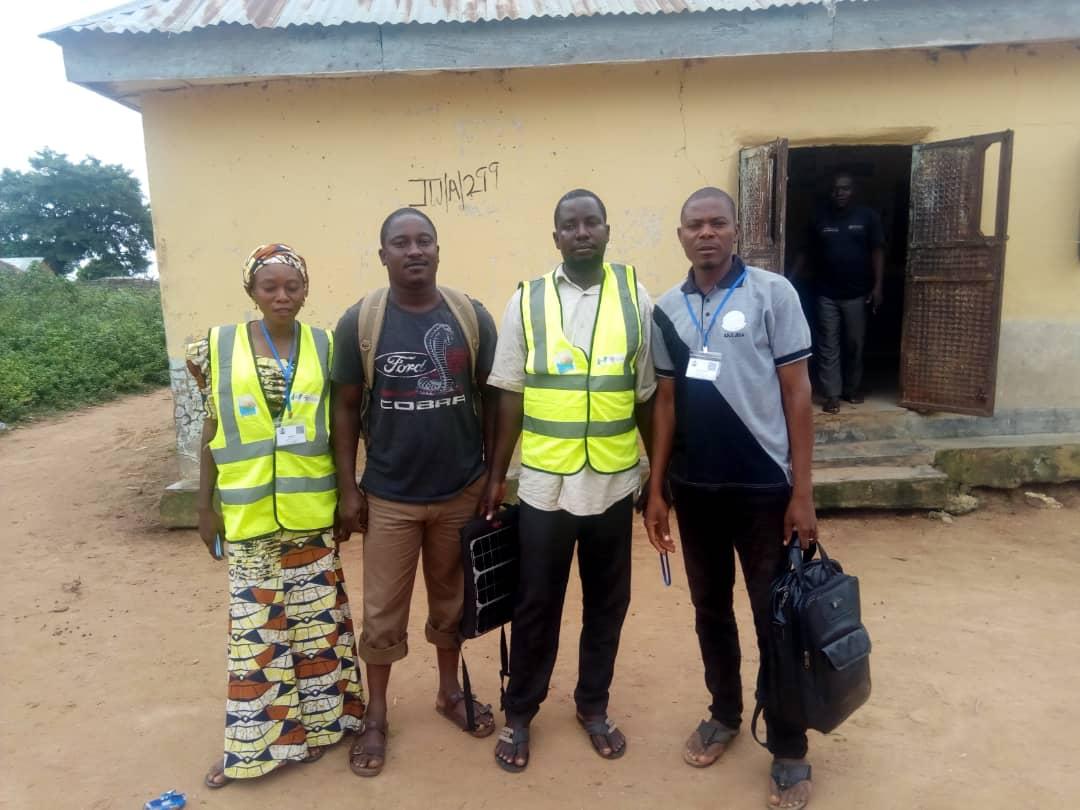 What was the best thing about your Development Practice program?
The best thing about the MDP was having the opportunity to meet great, wonderful and loving people coming together from different parts of the world exchanging ideas and personal experiences, because of their common need for solutions to a global problem referred to as 'development'. Understanding how wide the scope of the program is and the objectives to address community and grassroot problems such as food security, gender issues, culture and development, politics and development was complex as these problems negatively affect people around the globe to date.
What was the most important thing you learnt/or most defining experience, you had while studying Development Practice at UQ?
The MDP program made me realise that development problems are not isolated issues. Rather, the challenges of development are universal and it has drawn the attention and concern of people from different backgrounds, people who are interested and passionate about making contributions to address the problems of development. Also, while different aid organizations and private individuals around the world are investing time and resources to drive development forward, there is a need to ensure that what is defined and implemented as development at community level, is not solely decided by development experts or financiers, but also decided by beneficiaries of development programs using participatory approaches to development. This will drastically reduce (if not eliminate completely) the negative impacts development can have on beneficiaries of development programs.
How did your study help you to get to your current role, and what does your current role involve?
Studying the MDP just earned me a promotion at my workplace. Most importantly, my studying of the MDP program has given me the opportunity to now look at development with a 'broader lens'. In my present role, I work in communities training community people on the use of modern technology to fight diseases such as malaria. To also address the problem of malnutrition and promote the importance of keeping the environment clean. Most importantly, my approach is participatory to ensure the concerns raised by community members are looked into.
What did your study lead to?
My study and knowledge gained from the MDP is now teaching me to face complex problems by critically analysing them in order to assess and determine the supposed 'benefits and losses' that will be encountered in development programs and what ideas can be explored to get the best out of development programs.
What advice would you give to students in the same degree you studied?
Firstly, they should open up and interact with people from different parts of the world. They will better understand how common development problems affect people in different ways as culture and economic conditions can be major factors that determine the level of negative impacts felt by community members when these problems exist in their communities. Secondly, taking part in group assignments, presentations and activities will teach students important things about working together to achieve a common goal. Lastly and most importantly, they should always ask questions and speak out when they encounter problems that can affect their studies. The MDP program has great and wonderful academic and non-academic staff and students who understand the importance of sharing problems that affect our studies.
What challenges have you come across in your career, and how did your degree help you overcome them?
The first is the difference in religion and culture and how this affects development in different parts of Nigeria. The MDP program has taught me the importance of understanding different cultures and religious beliefs and how they can hinder development. Hence, by participating and contributing in meaningful discussions and by considering religious and cultural factors, I am able to contribute ideas that support development using approaches that are not contrary to cultural and religious beliefs.
Secondly, is the challenge of insufficient resources to work with. This happens as there is much focus on external resources (mostly relying on government bodies) and little or no concern for resources available in communities to address community problems. The MDP program taught me about emphasizing the use of community people and local resources to solve community problems. Therefore, by proposing to development stakeholders the importance of utilising local community resources there has been a reduction in the amount of money spent on sourcing external resources that are instead locally available.